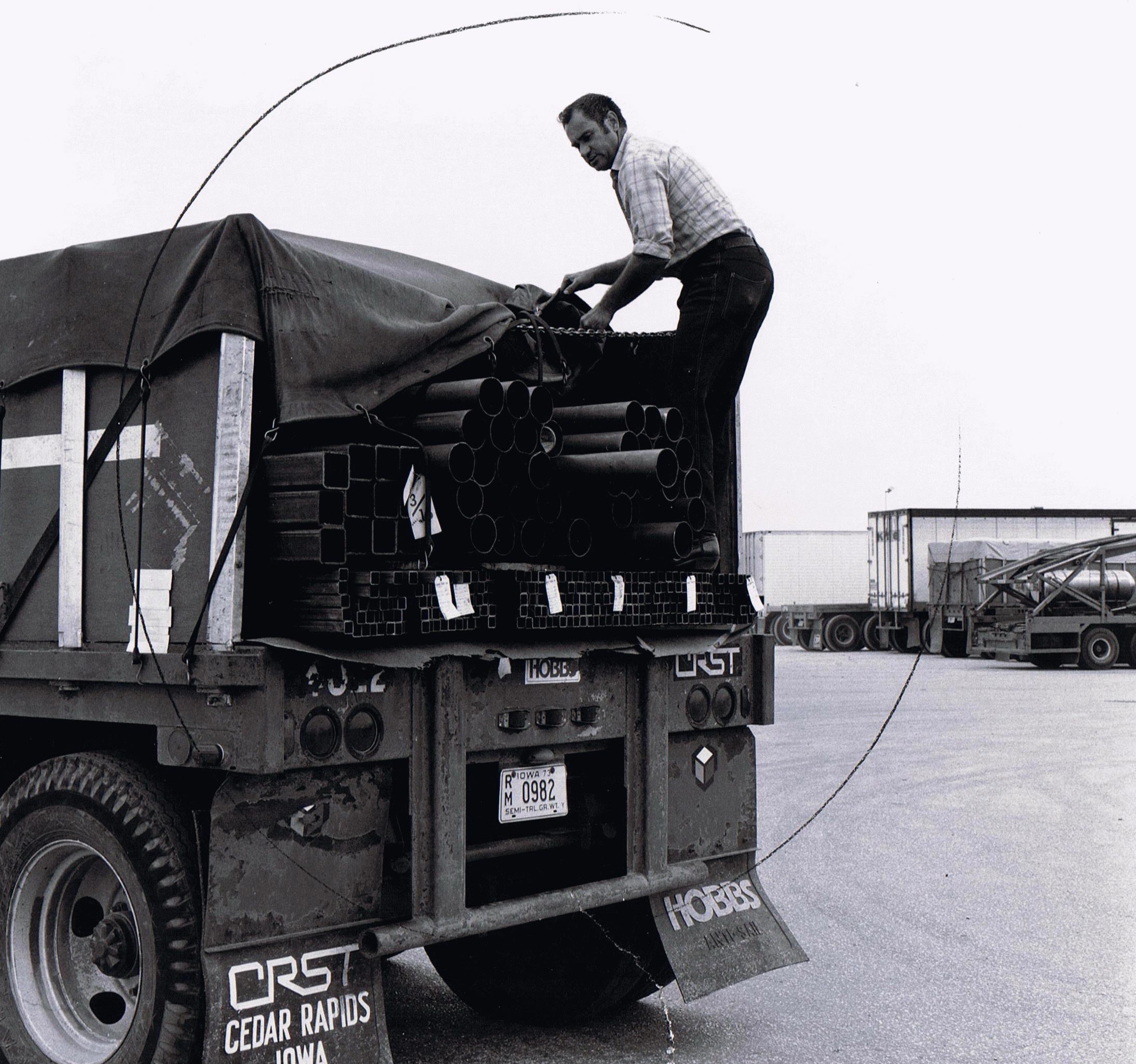 CRST Driving History
CRST has been synonymous with driving since 1955.
As one of America's largest transportation companies, CRST offers driving and logistics service to customers all over North America. At the heart of everything CRST does is the ability to drive safely and strategically.
It's why the company invests millions of dollars each and every year into training their drivers, upgrading their logistics technology and enhancing their equipment. CRST is driving millions of dollars of inventory across the nation on a daily basis. It's a weight the company doesn't carry lightly.
Herald and Miriam Smith founded CRST in 1955 when they bought a chicken coop for $125.
Without trucks or customers, the founders noticed truck drivers hauling livestock to the company and returning empty-handed. Smith met with different Chicago companies and convinced them he could save them money by organizing the transport of steel upon their return. The revenue accumulated from this endeavor allowed the Smiths to purchase trucks and expand routes. Less than ten years into the launch of the business, CRST driving had reached a million dollars in revenue.
CRST became a true family business in 1983 when Herald's son, John, took over as president. John set out to acquire different niche transportation companies and with revenues of more than $300 million in 1997, Smith was able to purchase the company from his family. The company continued driving innovation and John Smith set up the "Gold Rules" program in 2014. This program was designed to shift the corporate culture to focus on driver needs above all else. This methodology has helped ensure each CRST truck has one of the finest drivers in the industry behind the wheel.